Bow Banners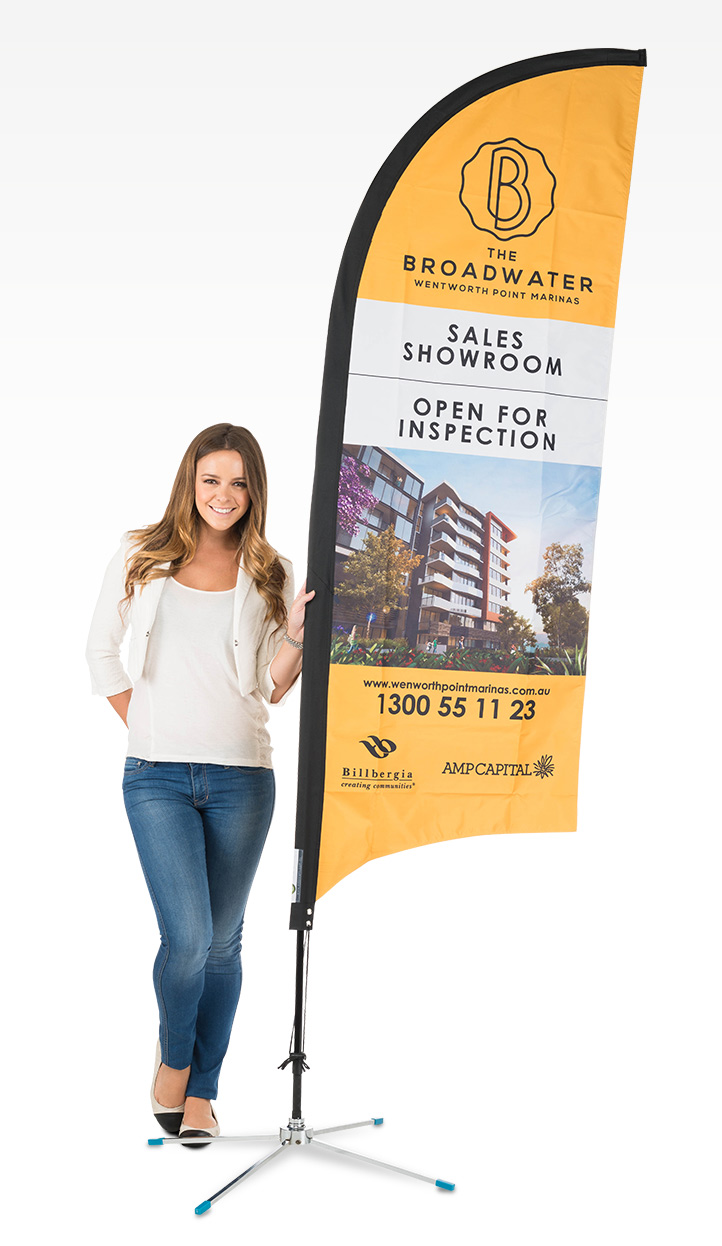 ---
Production Delay due to Chinese New Year - Click for Information*
Due to Chinese New Year we have a delay on our fabric products. Orders placed from now until Wednesday the 1st of February 2017 will be ready for us to dispatch on Thursday the 9th of February.
As of the 2nd of February our standard lead times will be back to normal (you can find the normal times below in our FAQ's).
---
Try our Pricing Calculator below for an instant price
---
Product Pricing
(If the item has been added to the cart show the following:) This product has been added to your cart. Keep browsing or Click here to Checkout!
Most requested - Use our instant pricing calculator below for bulk discounts.
1 x Small Bow Banner with Single Side Printing & Ground Spike - Sleeve Colour : Black (2535mm High)
$85 +GST
1 x Medium Bow Banner with Single Side Printing & Ground Spike - Sleeve Colour : Black (3555mm High)
$110 +GST
1 x Large Bow Banner with Single Side Printing & Ground Spike - Sleeve Colour : Black (4705mm High)
$155 +GST
---