Printed Market Umbrella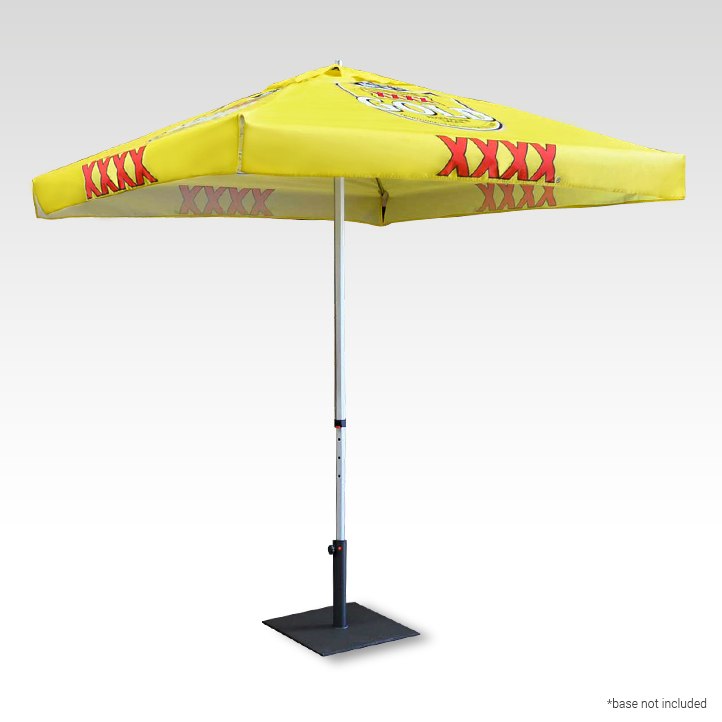 ---
---
---
Printed Market Umbrella
40% off Sale for Pre-Orders - Only $209.40 + GST
(Will ship in the 3rd week of January 2018)
Hurry - This huge sale will end as soon as our first container of umbrella frames is sold out! This shipment of Umbrella Frames is currently in production. We are launching this product early and offering a massive 40% off for Pre-Orders when purchasing both the Frame & Canopy. We estimate your order will be ready to dispatch by the end of the 3rd week in January 2018.
---
Try our Pricing Calculator below for an instant price
---
Product Pricing
Most requested - Use our instant pricing calculator below for bulk discounts.
1 x Printed Market Umbrella with Printed Canopy & Carry Bag (Pre-Order & Save 40%, Normally $349 + GST - Available to ship in the 3rd week of January 2018)
$209.40 +GST
1 x Replacement Canopy for Market Umbrella (Pre-Order & Save 40%, Normally $239 + GST - Available to ship in the 3rd week of January 2018)
$143.40 +GST
1 x Market Umbrella Frame Only (Available to ship in the 3rd week of January 2018)
$129.00 +GST
---